Welcome to our Online Worship Service for Sabbath November 21, 2020
If you need help please call/text 951-907-6838 or email mabroker@roadrunner.com
Welcome
We are very thankful to have you with us today.  In fact, the theme of  our service this week is thankfulness - Thanksgiving!
Today, for the first time in more than 8 months, we worship together in our first open outdoor service.  It will be wonderful to be together again worshipping the Lord together. We hope that you will make this YOUR place of worship.
In moving forward with our open air services we are totally committed to keeping everybody safe:  Please wear your masks or face coverings, social distance between family groups, and only the musicians in front singing out loud.  Please join them in your heart as we lift our worship and thanksgiving to our Wonderful Savior.
For today, the Spanish-Bilingual Worship service will begin at 0930 under the tents and the English study will meet in the VACS outdoor lunch area.  At 1115 the Spanish-Bilingual and English groups will change places and services. 
Please join us as we give THANKSGIVING and Praise to the Lord.  And join us as we pray for out health care workers and all of those so affected by this virus. 
The sermon this week is about the importance of thankfulness in our lives,  based on the story of The Ten Lepers:  "A STANDING Ovation for God!"
God bless, everybody!
Pastor Dan
Now move into the worship service, and pray for the Presence of God to bless you this Sabbath!
1.  There is the English service below, with some absolutely fantastic music, and then the message, "A standing Ovation for God"   and be SURE to see the special short drama presentation:  "Stay Where I Put You!"
2.  There is the live ZOOM Spanish Sabbath School at 9:30 am followed by the bilingual sermon  A Standing Ovation for God
Happy Sabbath, God bless, be part of the SS, and then worship God with all the rest of us!
Pastor Dan
Listen Again to the special music
Here
Be sure to check out our Special Presentations
  Here
Listen to Past Sermons
Here
Please contact Pastor Dan Smith 951-236-7262 (call or text) or email to:  dansmith.graceforce@gmail.com if you would like a visit or have any questions or suggestions.
If you have a special prayer need today we invite you to send a request to our Prayer Ministry Team now

Or you may share a prayer concern by emailing Barbara Rhyne   at sirpawpaw@gmail.com or use the Prayer Request link above.
---
Sabbath School Saturday 10 AM
To join today's study please go to ZOOM.com (or open your Zoom App).  Click "Join a Meeting" 
enter the Meeting ID code:  944-7783-7862. 
To join by phone only: Call 1-253-215-8782
It will ask for a meeting ID use  944-7783-7862  and press #
It will ask for a Participant's ID just press the #
(Note: to minimize echo, "mute" the speaker on your device unless you are talking, then "mute" again)
Children's Sabbath School:
Special drama presentation by Ministry through Drama.
It's a comedy but ends with a serious tone about spending time with God on our terms, when it is more convenient for us. This short drama is entitled, "Stay Where I put you"
---
---
A Blessing: (read out loud or in unison)
God is good!  All the time!
And all the time, God is good!
Open us, O God, to your word, to your surprises, to your love,  to your grace, and to your presence.  Amen
---
Worship through Giving:
You may give through our Online Giving Page (above) or  you may mail your gifts to:
Moreno Valley SDA Church
P.O. Box 8319
Moreno Valley, CA 92552
Please remember our Tuition Assistance Fund:  $50 - 70 per month would provide assistance for another student. Gifts not otherwise designated will be used Where Needed Most.
---
Wednesday Meeting This Week
6 P.M.  Great Controversy, or 7:00 Prayer Meeting
 
Go to
ZOOM.Com
click on Join Meeting. ID is
813-0550-4797
 If it asks if  you want to join with video and audio say YES
To join by phone only, use the phone directions for Sabbath School above.
(Note: to minimize echo, "mute" the speaker on your device unless you are talking, then "mute" again)
Today's Special Music 
Ricardo Rodriguez, sr. Funeral Service is available HERE
NEW Special Series from Doug Bachelor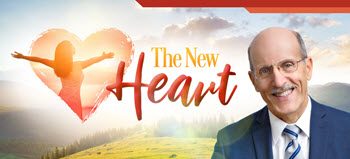 Free Online Bible School and other resources HERE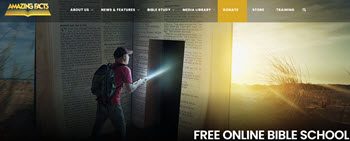 The Chosen - John 3:16
This is an example of hermeneutic context in the story of Nicodemus's night visit with Jesus.  The entire series is available Here on YouTube.com.  For a better viewing experience download the Chosen App from Google Play Store or your iPhone store.  The entire series attempts to blend a Biblically  accurate presentation with the known cultural and historical setting in which it occurred.
---
Special Announcements
Questions or comments about this service:  Please call or text 951-236-7262 or email them to dansmith.graceforce@gmail.com
Sharing: As you have been blessed by God's grace share with a friend and invite them to our online worship  experience on our church website. 
For technical support, questions or suggestions for this website please call or text the webmaster at 951.907.6838 or email K6dr@roadrunner.com
Disclaimer:  Some of our presentations are hosted by YouTube.  These videos may have attached advertising or suggested additional videos which we can not control.  After the video plays please continue scrolling down the page to enjoy the rest of the service.