Welcome to our Online Worship Service for Sabbath April 17, 2021
If you need help please call/text 951-907-6838 or email mabroker@roadrunner.com
WELCOME to our Moreno Valley worship service for this Sabbath.  We are actually opening up in-person services within the Sanctuary, my first time ever, and for most everybody else, the first time in over a year! But if you cannot attend, or are still nervous about attending, we will continue to offer:
1.  LIVESTREAMING--www.morenosda.org
2.  This week we have a tape of the sermon for this Sabbath:  "WHO IS TEACHING YOU?"
Next week we have Sergio Leiva and Luis Leon to bring us piano and organ music together--don't miss that!  
SECOND BENEFIT CONCERT:  We have scheduled another virtual concert for May 29, 6 pm.  We don't expect everybody to be able to give as much again, but hopefully you can buy a $10 ticket and get your friends to get one also, and that will help our school so much.  We were able to write a $8,000 check to VACS this week--thrilling to us, and thrilling to them!  Call Cindy Messer (951-833-4230) to reserve your ticket.
God bless and Happy Sabbath!  We hope you will join us in person next week, or at least soon!
Pastor Dan
Click Here or on the Image below to  Replay the full service  Scroll down to view the Study/Sermon only
This will open in a new window.  The direct link: Https://vimeo.com/538129652
FRIDAY NIGHT LIVE, 8 pm, joint Vespers Service, 45 minutes.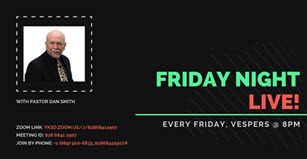 Click Here to Join or go to Vespers & Special Presentations page for details   
 TITHES & OFFERINGS:  Please take the time and heart to be faithful with your tithes and offerings.  Yes, it takes a minute to put it into an envelope and mail itt!  I had to do that today myself!  But it will honor God, it shows God where He stands in your life, and it shows YOU where God stands in your life!  MV Church, P. O. 8319, Moreno Valley, CA  92552.  Thank you, in the Name of Jesus.
Three Ways to Give:
  1.  You may give directly from the "Online Giving" page HERE
  2.  You may drop it off at the church  Monday or Wednesday, 11-4
  3.  Mail to:  Moreno Valley SDA Church
       P. O. Box 8319
      Moreno Valley, CA  92552
Worship Services:  The English sermon is, "Easter Resurrection."
ENGLISH:
9:30 SS, Zoom, 944 7783 7862 11:00
11:00 Worship
Website: www.morenosda.org 
Facebook.com/WDYT2021
ESPANOL
9:30 SS; 11:00 ADORACION DIVINA https://us02web.zoom.us/j/2706687963?pwd=MEhZSFZ1WlM3U1ZpcjVDY3FDRjFKdz09
Meeting ID: 270 668 7963 Passcode: 3F2ffX
WEBSITE:; www.morenosda.org
Facebook.com.Morenovalleysda
Scroll Down to enjoy the service. 
God bless!
Pastor Dan  
If you should need me as a pastor in ANY way at all--please let me know.  Even in the virus, I'll find a way to help!  951-236-7262.
If you have a special prayer need today we invite you to send a request to our Prayer Ministry Team by emailing Barbara Rhyne at sirpawpaw[at]gmail.com
Children's Sabbath School: God is Eternal
...
...
Who's Teaching You by Pastor Day (Study/Sermon Only)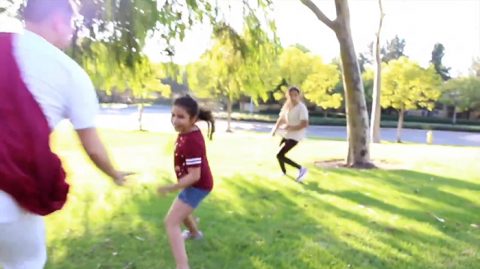 A Blessing: (read out loud or in unison)
God is good!  All the time!
And all the time, God is good!
Open us, O God, to your word, to your surprises, to your love,  to your grace, and to your presence.  Amen
---
Worship through Giving:
You may give through our Online Giving Page (above) or  you may mail your gifts to:
Moreno Valley SDA Church
P.O. Box 8319
Moreno Valley, CA 92552
Please remember our Tuition Assistance Fund:  $50 - 70 per month would provide assistance for another student. Gifts not otherwise designated will be used Where Needed Most.
---
Wednesday Meeting This Week
6 P.M.  Great Controversy, or 7:00 Prayer Meeting
 
Go to
ZOOM.Com
click on Join Meeting. ID is
813-0550-4797
 If it asks if  you want to join with video and audio say YES
To join by phone only, use the phone directions for Sabbath School above.
(Note: to minimize echo, "mute" the speaker on your device unless you are talking, then "mute" again)
Special Music  Replay
---
Special Announcements
Questions or comments about this service:  Please call or text 951-236-7262 or email them to dansmith.graceforce@gmail.com
Sharing: As you have been blessed by God's grace share with a friend and invite them to our online worship  experience on our church website. 
For technical support, questions or suggestions for this website please call or text the webmaster at 951.907.6838 or email K6dr@roadrunner.com
Disclaimer:  Some of our presentations are hosted by YouTube.  These videos may have attached advertising or suggested additional videos which we can not control.  After the video plays please continue scrolling down the page to enjoy the rest of the service.